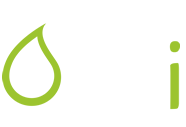 Water Decor international (WDI) is a waterscape design subsidiary of WaterDecor. We specialize in designing all kind of water features, from active fountains, musical dancing fountains, water falls, water parks, pools and ponds.
Our services include:
Concept and Design Consultation

We work closely with our clients, gaining insights to bring the most suitable concepts and designs.
In every project we focus on developing innovative and creative design concepts; creating unique, meaningful, and remarkable water features.
System Engineering &
Technical Drawings

We develop and provide the mechanical system, electrical system and required construction details, providing contractors all the information they need to be able to bring the project into reality.
3D Animated Presentation

Our expert animator team will design the 3D fountain animation with different angle views.
It will bring concepts alive, enables a better visualization of the initial concepts and designs.
Project Budget
Estimation

Finances are the lifeblood of a project; it's what keeps a project going. From the designs and equipments we can determine the project budget, allowing clients to see if the initial designs are suitable and feasible.